So far, Tottenham Hotspur have played 13 English Premier League matches and they have collected 24 points which puts them at the 4th spot but this position could change depending on Arsenal's match as they have to face off with Burnsley and a victory from the squad of Arsene Wenger could see them jumping ahead of Tottenham Hotspur in the table.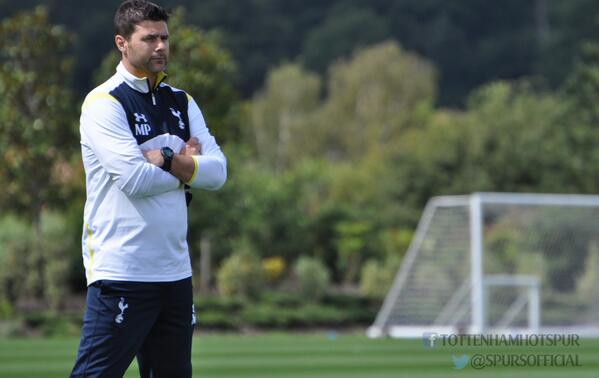 The English Premier League has a total of 38 matches to be played before a season is concluded and considering that only 13 games have been completed, the 2017-18 is far from over but the head coach of Tottenham Hotspur, Mauricio Pochettino is starting to get very worried after drawing 1-1 against West Bromwich Albion who are currently without a manager.
The Argentinean tactician said this after his squad sustained a 1-1 draw against West Bromwich Albion. "Yes, 10 points is too much to catch City in their form. It's massive. We have to hope but it will be hard but now we need to be focused and try to improve ourselves and be more consistent at Wembley and try to win more games here like last season at White Hart Lane."
Taking into consideration all the spending that top clubs in the EPL have been splashing out, Tottenham Hotspur being positioned in the 4th spot is a fairly good spot as Mauricio Pochettino has not been as active in the transfer window as some of their rivals, however, you also have to keep in mind that Tottenham was able to secure the 2nd spot in the previous 2016-17. When they started the season they were the second favourites to win the title according to williamhill.com, with only Manchester City ahead of them.
Fans are expecting to see Pochettino and his squad to continue to do what they accomplished in the previous season but they are just slightly not meeting those expectations.
Harry Kane is the main goal-scoring engine
behind the squad of the squad of Mauricio Pochettino and even though the English attacker has certainly been scoring goals at a consistent basis and helping out his squad, having so much pressure on 1 player also limits the depth of Pochettino but with the winter transfer window right around the corner, it's the chance to help solve some of Tottenham Hotspur's current issues.
With the Christmas season coming up, and the games coming thick and fast, there is still a great chance that Tottenham will turn it around, start playing with the fluency they had last season, and hit the heights of the Premier League table. Their current target has to be to embed hemselves into the Top Four, with the Champions League spots helping them to win on the financials, and ideally allow them to compete for the top stars of world football, on a more even playing field with the likes of Manchester United and City.