Timo Werner is having the best of his life with German Bundelisga side RB Leipzig but that hasn't stopped him from being open to moving to a bigger team even if his current team seat atop the league table.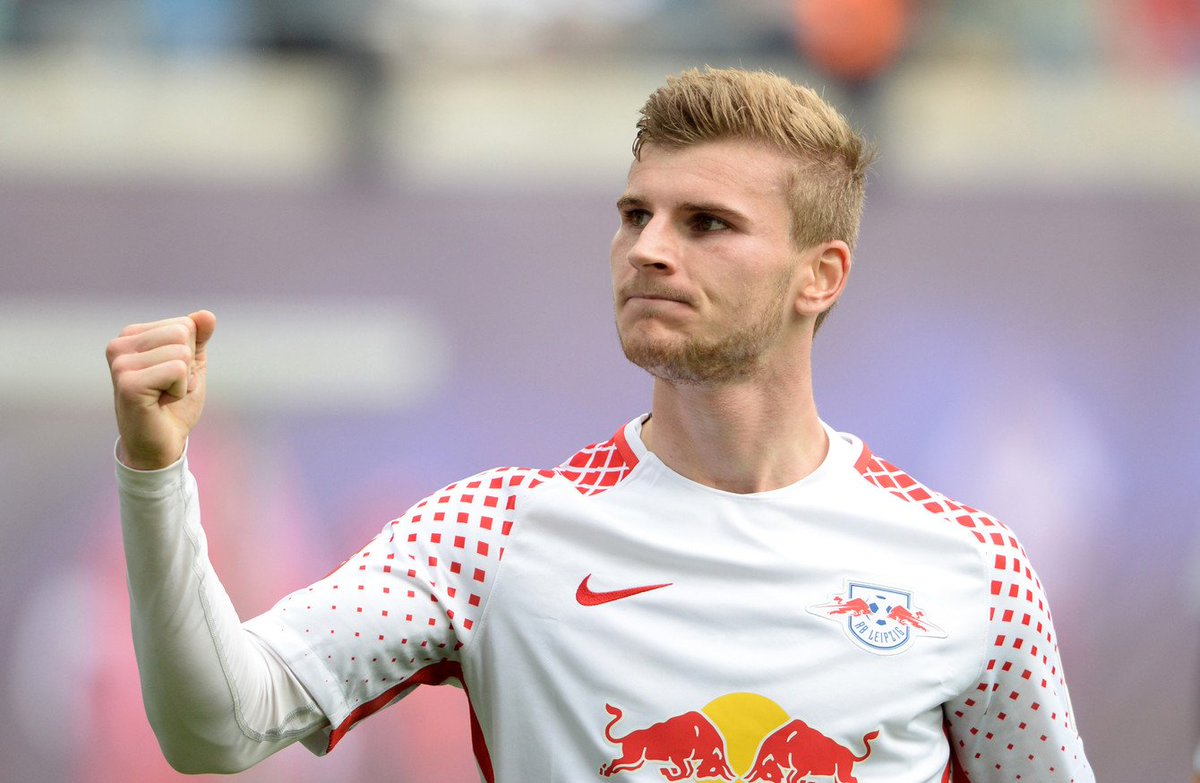 Chelsea and Liverpool have been purported to be long term admirers but the Blues are working on their sales pitch to the German since he is said to favor Liverpool due to the Jurgen Klopp effect.
Werner joined Leipzig from Stuttgart and has gone on to be one of their most prolific strikers of all time. Having fired up his team to the top of the Bundelisga, many believed Bayern was going to come calling sooner or later.
Ever since the Bavarians made it perfectly clear that Robert Lewandowski is more than enough as regards what they are looking for in a striker, Timo has become more receptive to bigger teams abroad.'
Thanks to Jurgen Klopp's style of press together with the way he organizes his team, the Leipzig sensation had become a fan of the former Mainz coach instantly.
The only issue the Reds have to sort out with the striker is what exactly his role might turn out to be given that an untouchable trio currently lead the attack line of Liverpool and no player is worth buying just to disrupt an already working formula
Firmino remains a fan favorite and not even the heroics of DivockOrigi on route their triumph in last season's Champions league campaign, changed the mind of Klopp to give him more of a starting berth in the same manner he hands it out to the Brazilian.
Chelsea is counting on the already existing quality to speak for them in Werner's case. An instant plug into the starting lineup is sure guaranteed at Stamford Bridge.